ACC2022-Home ACC2022-Results ACC2022-News Reports Participating teams ACC2022-Regulations ACC2022-FAQs
Important note: The flight days are no longer public. The first day (5.7.22) with technical inspections is still accessible at Flugwerft Schleißheim.
Unfortunately we did not get the environmental permit to fly over "Flugfeld Schleißheim" due to birds breeding. We had to change venue and try to set up a youtube live stream as a compensation for the non-public flight event.
What is the Air Cargo Challenge?
The Air Cargo Challenge (ACC) is a competition aimed at engineering students.
It was created to excite students for aviation and to experience the challenges of an engineering task.
Within one year, an unmanned aircraft is designed and built to compete against other teams from all over the world.
The main task of the aircraft is to transport a payload.
AkaModell Munich successfully competed against 27 other teams in the Air Cargo Challenge 2019.
As the winner of the competition, we are organizing the next event in 2022. It will take place in Munich.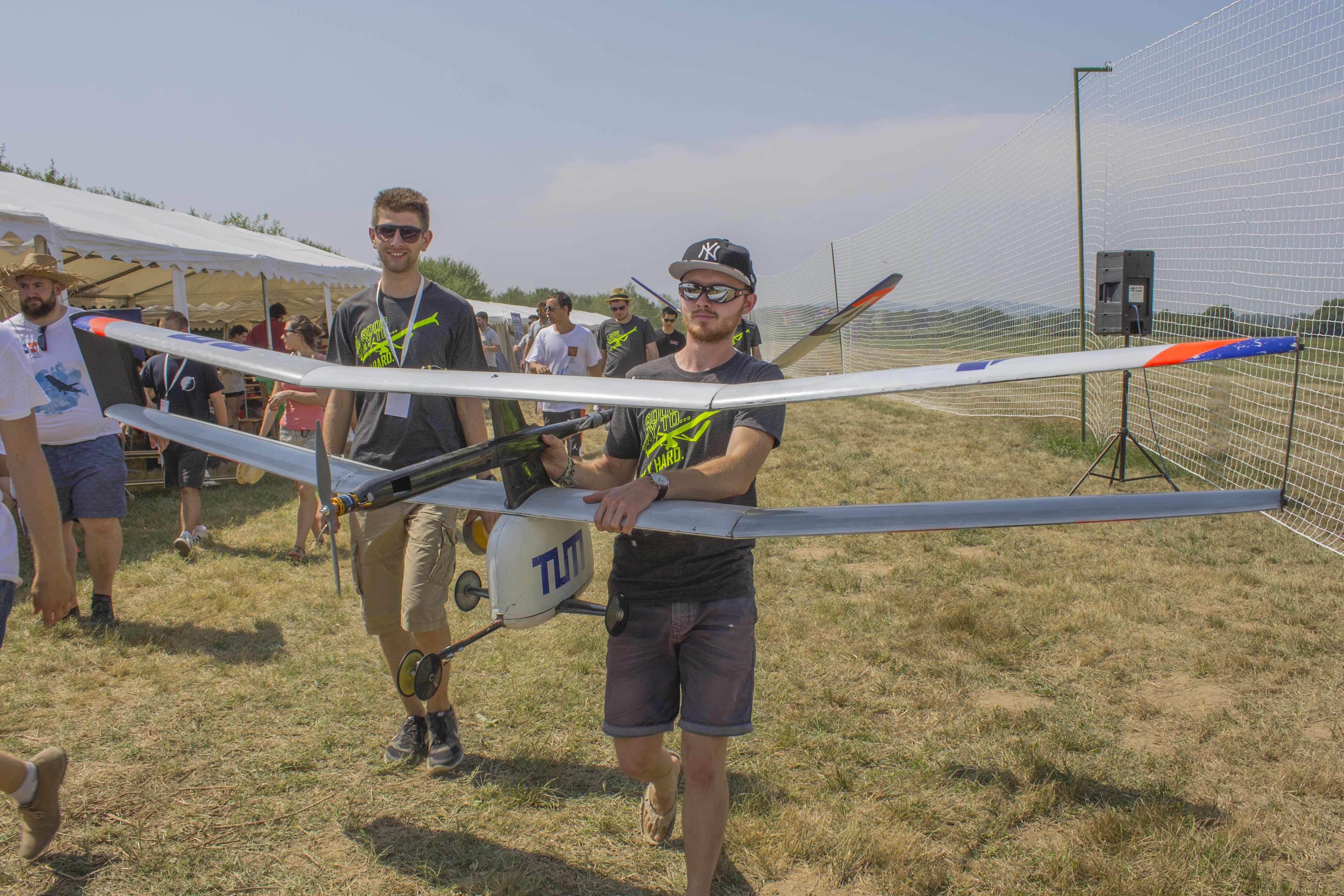 The last challenges in numbers:

13 Nations
23 Universities
250 Students
27 Teams
Air Cargo Challenge 2022
The virtual task of the teams is to transport medical emergency goods with an electrical unmanned aircraft.
The aircraft can be disassembled into small parts to t in a transportation box with a given size.
Space constraints in the operational area dictate the maximum size of the assembled aircraft as well as the condition of the runway for take-off.
The goal is to carry as much medical goods as possible in one ight and transport them to the target area. The end of the mission is to land safely to provide the medical goods.
Important Requirements
Space constraint transport box
Quick assembly time of vehicle
Limited aircraft size
Predefined propulsion options
Quick payload change
Take-off distance max. 60m
Climb to demonstrate climb performance of aircraft
Flight with maximum range within a given timeframe of two minutes
Safe landing
About AkaModell Munich

We are a club of engineering and aerospace students at the Technical University of Munich, founded in 1999.
We do basic research, theoretical development, design, construction and nally ight testing of remote-controlled model aircraft.
Our goal is to supplement the education of students at TU Munich by successfully applying our theoretical knowledge to practical problems.
Support our event
The ACC is one of the biggest drone design competitions worldwide.
Teams from reputable international universities will compete in July 2022 in Munich, exploring future design solutions for transporting medical goods.

We are currently looking for supporters that help us organize this event.
Please contact us for futher details and arrangements.